Papa John's Franchisee Streamlines Location Management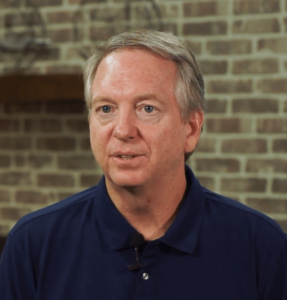 Imagine what's required to run a business with more than 105 retail locations. Managing all those lease agreements, renewal deadlines, maintenance contracts, permits, licenses, and more with tools not really designed for the job is complicated and time-consuming.
When Brian Dixon of Team Oney Brands discovered Leasecake, suddenly, he had a location-management tool designed to keep all the information at his fingertips — and a partner committed to creating solutions for him, the franchisee, not just the landlord.
"With so many stores, there are multiple things I have to do on a daily basis. Leasecake, gives me all the information I need wherever I am."
— Brian Dixon
Battling the Paper Chase
Orlando-based Team Oney Brands operates more than 105 retail outlets throughout Central Florida in businesses that include Papa John's, Qdoba Mexican Eats, and Topper's Creamery locations. Before Leasecake, Dixon used a complex collection of spreadsheets, calendar reminders, and printouts to keep track of properties and relationships. Leascake streamlined all of that.
Leascake gives Dixon and Team Oney Brands a cloud-based tool designed to provide access to everything he needs wherever he is. Traditional property-management software wouldn't work for Dixon because it's built for landlords. What he needed was location-management software built for franchisees and multi-location tenants.
"I could access the information from those sources before, but it wasn't always easy. If someone asked me a question about a lease and I wasn't in the office, I could go through 15 steps on my phone and get the information they needed, but it was time consuming. Now I use Leasecake, and it helps tremendously because all the information is at my fingertips on my phone, on my iPad, and on my desktop."
Dixon has become such a Leasecake fan that now he's evangelizing the solution to his landlords. He wants them to adopt the platform so they're all on the same page. "I was having lunch with one of our landlords and I told him what a game-changer it was for me," Dixon said. "He told me, "that would be worth its weight in gold."
---
Ready to make sure you never lose track of your stuff again? Schedule a demo with our head of sales, Max Porter: max@leasecake.com or 310-430-1375.
---