New Features: Key Dates, Rent Projections, and Invitation Updates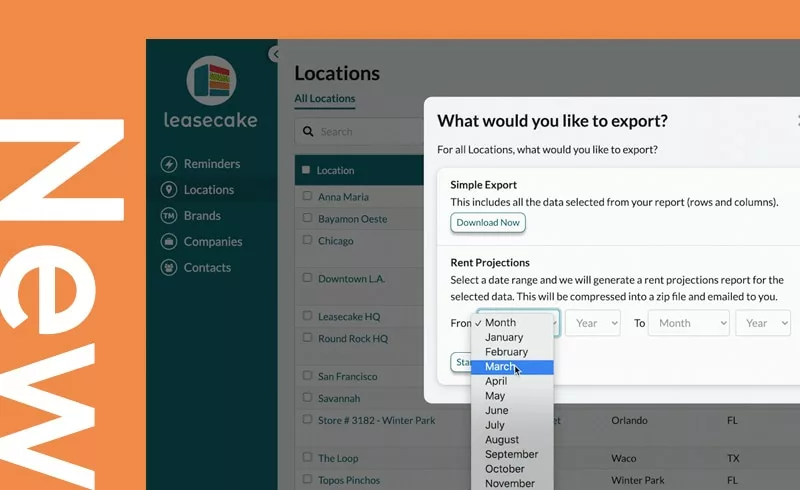 Some people take a few weeks to get back up to speed after the holidays. But not our development team!
That candy-cane-fueled crew jumped in before the snow globe settled and started knocking out new features to make the world a better place for location management.
Take a look at what they've been up to:
New Key Dates
Rent Projection Report
Team Invitation Updates
New Key Dates
When a tenant gets access to a newly rented space, the definition of "access" can be fluid. Sometimes there are multiple dates in a lease that reflect different types of access. Here are two examples:
Access granted for tenant improvements and move-in, but rent has not yet commenced.
Access for employees or contractors only, but not yet open to the public.
Customers asked for additional flexibility in how they record and track lease dates — so we delivered with the new "rent commencement" and "delivery date" fields.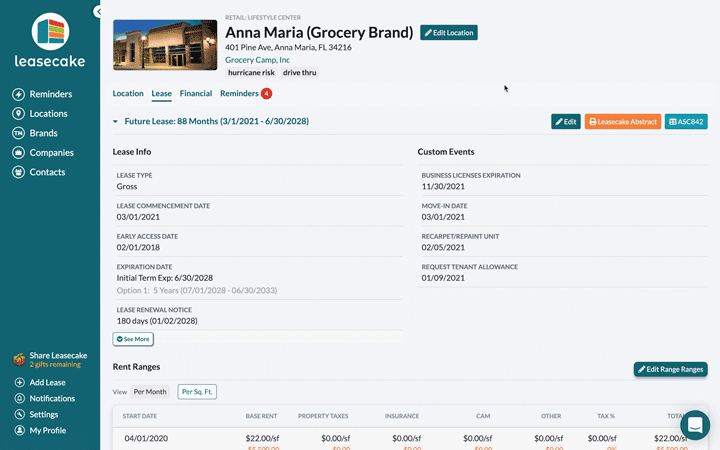 Rent Projection Report
Cash flow is king in business, and we're here to help with a report that lets you view and export projected rents for all your locations. The system now provides a way for you to view future rent collections by:
Location(s)/Tenant(s)
Date range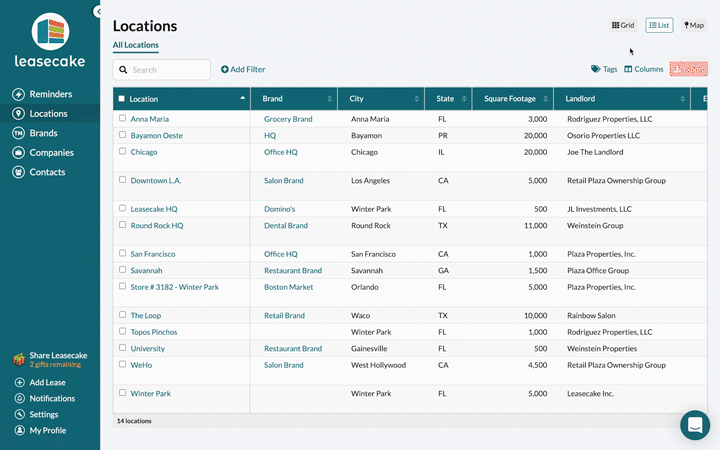 Team Invitation Updates
You invite a team member to join you in Leasecake, and you can't wait to show them what it's all about. But your colleague got busy — and the invitation is WAY down in her inbox.
No sweat!
Now you can re-send an invitation. You even have options to revise the team member's email address and update the personalized message.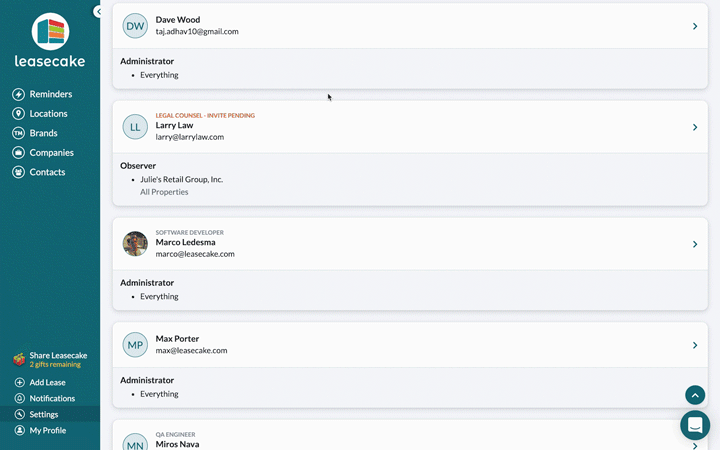 Up Next
In the next Leasecake update, we'll introduce a cool addition to the "roles" options.
If you still haven't tried Leasecake, then now's the time to simplify your location management and abstract creation. Get started for free!
---