5 Clauses Needed in Every Commercial Lease
If you're new to managing commercial real estate, then you are entering a complex world with a language all its own. Sort of like soccer – or Snapchat. That's why it's a good idea to start by arming yourself with knowledge of the basic rental agreement clauses found in most commercial real estate leases.
Lease Type
Surprise! The rent check a tenant writes each month has to cover more than just your mortgage. There are several different lease structures, and the type you use determines what costs tenants are responsible for beyond base rent.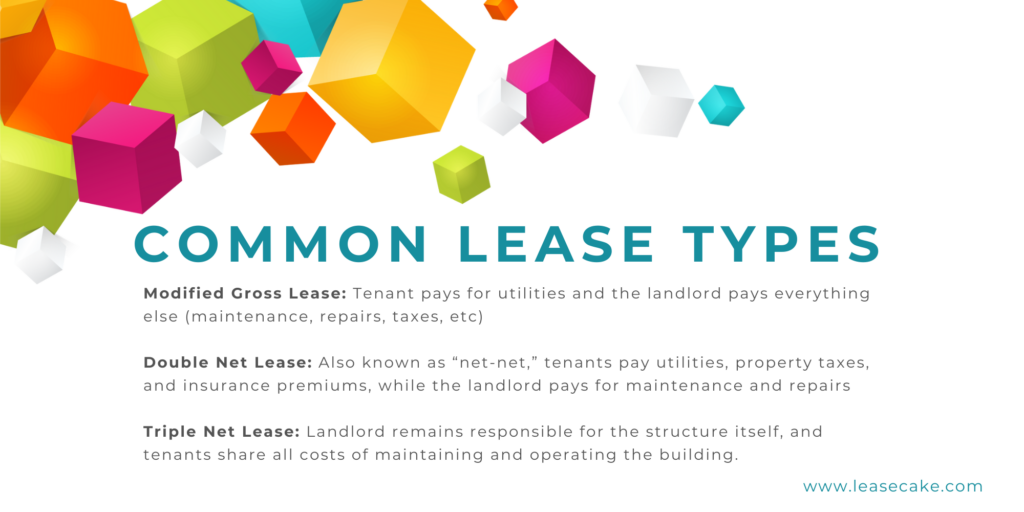 Modified Gross Lease: With this type, the tenant pays for utilities and the landlord pays everything else (maintenance, repairs, taxes, etc.).
Double Net Lease: Also known as "net-net," tenants pay utilities, property taxes, and insurance premiums, while the landlord pays for maintenance and repairs.
Triple Net Lease: While the landlord remains responsible for the structure itself, tenants share all costs of maintaining and operating the building, except the landlord is generally responsible for structural repairs.
In all cases, define precisely what the term "operating expenses" means in your lease. Typically, it means property taxes, property insurance, common area maintenance (CAM), and utilities.
Space Measurements
In a nutshell "rentable space" means the usable square feet of the space a tenant occupies plus a proportional share of the building's common areas. So rentable square footage includes spaces, such as common hallways, lobbies, bathrooms, and elevators. "Usable square footage" is the actual space a tenant occupies from wall to wall.
Rent and Escalation Clauses
The base rent a tenant pays in the first year is typically just a starting point. One of the most common lease clauses is an escalation clause, which sets guidelines for the landlord to increase rent periodically. Over the course of a long-term lease, owners are exposed to inflation and rising rental rates in the market. An escalation clause allows you to keep rates close to market level without renegotiating every year.
Renewal Clauses
Up to this point, it might seem like a commercial real estate lease agreement is designed to benefit the landlord. But a renewal option favors the tenant. This clause gives tenants the right to extend their lease on a pre-negotiated basis, so they get the benefit of a long-term contract but have the option of getting out after the initial term. It's not unusual for an initial five-year lease to have multiple five, seven, or even 10-year options.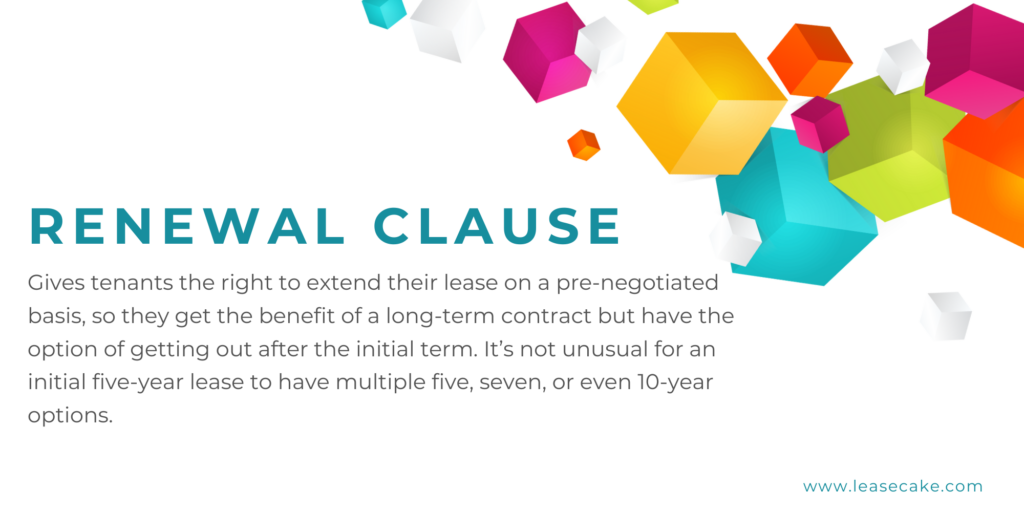 That can be good news for commercial property owners who want to hold on to desirable tenants. The downside for landlords is that sometimes the option is executed during an up cycle when the market could support higher rent rates.
Be aware that renewal deadlines can sneak up on you as the years fly by. If you want to ensure that specific tenants renew, then it's a good idea to maintain open lines of communication and to use lease management software that tracks important lease events.
Assignment and Subletting Clauses
If a space doesn't work out for a tenant, they are still on the hook to pay rent. However, subletting clauses allow them to find another tenant to occupy the space and pay rent. An assignment clause permits tenants to walk away from the lease entirely if the owner finds a new tenant to take the space.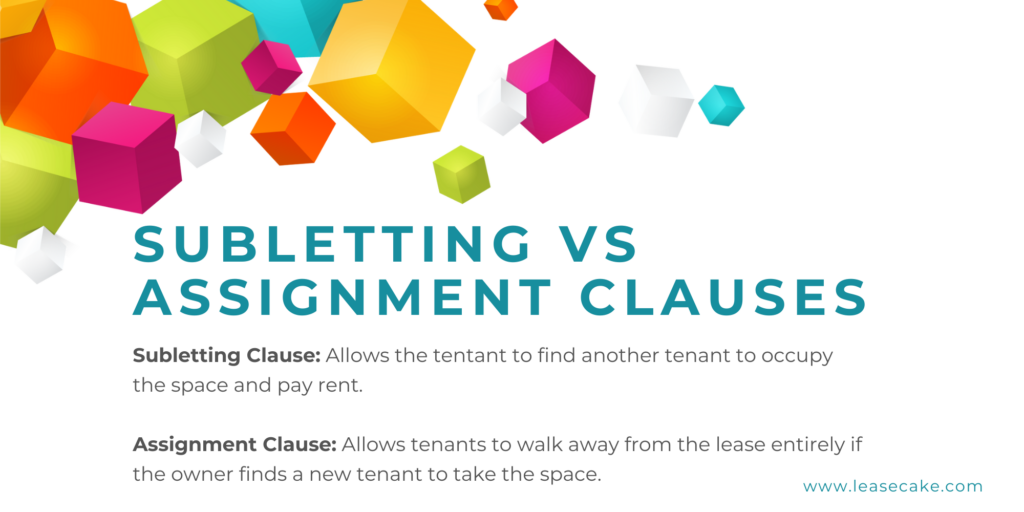 Knowing these basics is just the first step, because laws and customs vary by state and from market to market. Your attorney or broker can help you negotiate favorable terms when renting out your commercial property – and a lease management system will keep track of all the critical dates.
Learning about lease types, escalations, and other clauses is a great first step toward establishing yourself as a successful commercial landlord. But to manage your business efficiently, you'll need a lease management system. Please click here now to check out the Leasecake demo and see how our software can help.
---