Commercial Lease Renewals: Options, Benefits & Process Considerations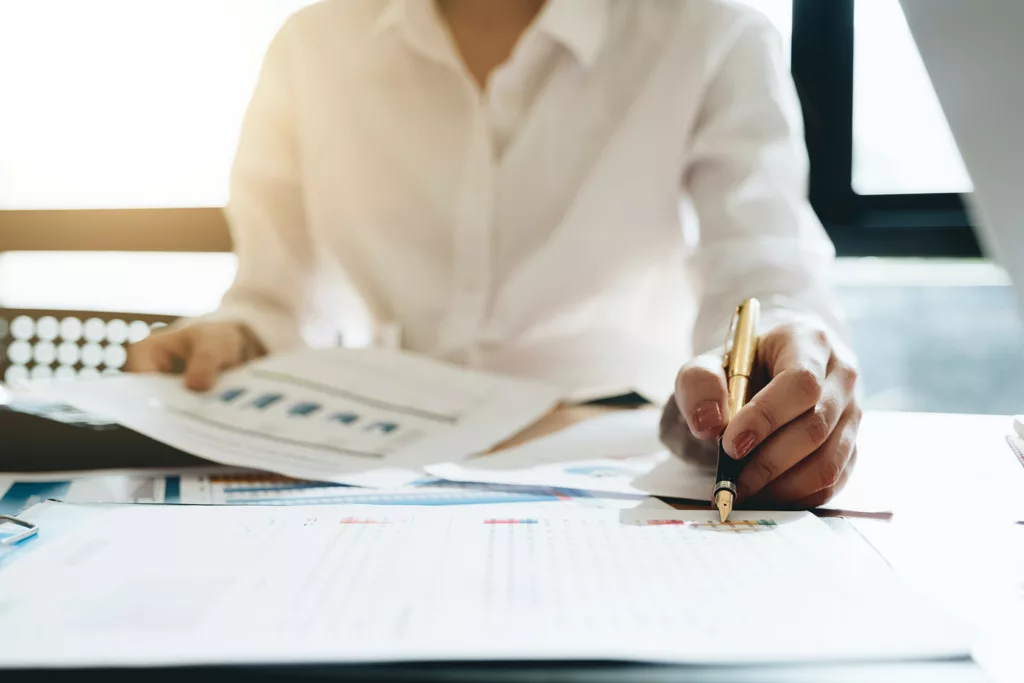 If you're a commercial lessee, you may not be thinking about the lease renewal process while in your day-to-day routine. After all, as every business owner knows, there are many other daily concerns that take up time and energy, such as tending to customers, sales, and other considerations.
As a tenant, it's easy to overlook the amount of money you could be saving on your lease, which can have a significant impact on your bottom line. When it's time to consider whether to renew your lease, experts agree that you have to, first, start early and, second, consider your options.
What are my lease renewal options?
Many commercial leases have renewal options. These renewal options must be exercised within a certain window of time—typically well before the expiration of the lease itself.
Lease renewals present commercial tenants with the opportunity to renegotiate the terms of their lease to best suit their evolving business needs amid changing market conditions. The likelihood of negotiating favorable terms depends on a number of factors, including, among other things, the size of the property, vacancy rates, how much space you occupy, and current economic conditions.
Review market conditions – The commercial real estate market is always in flux. Tenants should review current market rates and compare them to the terms of their existing renewal options, if applicable, to ensure they are getting the best rate possible. If property values and rental rates have gone up since you first signed the lease, you can try to lock in those earlier terms.
Conversely, if property values and rents have decreased, you can try and negotiate a rate more in line with current conditions.
Vacancies – When tenants leave, landlords lose out on rent in addition to the costs they incur to fill the vacancy. Tenants should be aware of the property's vacancy rate and history. A higher vacancy rate at the property can put you in a better position to negotiate, as landlords will go to greater lengths to secure their revenue stream.
What is the lease renewal process?
For commercial tenants, the lease renewal process typically begins 1-2 years prior to the expiration date to ensure the tenant has plenty of time to negotiate and consider all options. Starting negotiations close to the option notice date or expiration date significantly reduces the leverage a tenant has in this process.
If a tenant misses their option notice date the landlord may be able to take several actions including, but not limited to, charging a significantly higher rate than what the option called for, or the landlord may elect to market the space to another tenant forcing a relocation or closing the business.
Here is a checklist of items for tenants to consider when deciding on renewal.
Do you want to renew? Know your profitability. Tenants should examine their own financials when deciding whether to renew. It's important to know your profitability. If your profits are declining at your current location, you may want to negotiate a shorter term instead of moving ahead with a previously agreed 5-year term.
What are your needs? Now that you've decided how long you're prepared to stay, you can turn your attention to what it is you need. For example, is your roof constantly leaking? Are there common areas that need sprucing up to make your storefront more appealing? Timing these improvements with renewal can motivate your landlord to address these issues.
What's your negotiating strategy? Successful negotiations can take any number of avenues; but most look to apply leverage. If the property you lease is due for remodeling or renovations, you can seek a rent abatement, which is a temporary pause or reduction in rent payment; or a "tenant improvement" allowance, which is money provided by the landlord to offset the costs associated with improving the leased space. Tenants can even request that the landlord complete work on their behalf as an inducement to renew the lease. When it's time for renewal, it might behoove a tenant to raise the possibility of signing a completely new lease with their landlord rather than amending a prior one in piecemeal fashion.
Know your goals–and know what concessions you can make. As with any negotiation, both sides should be prepared to make concessions. Some landlords are more than willing to work with tenants to accommodate their asks, while others can be more difficult.
What are benefits of negotiating your commercial lease renewal?
There are many potential items on the table that could lead to greater savings. For some tenants, that might be negotiating a lower escalation, or annual rent bump. For others, it could mean negotiating a longer lease term—and using that extended stay as leverage to obtain a rent reduction.
Alternatively, negotiations could simply be about updating language pertaining to maintenance costs—how they might be shouldered by, or split between, tenant and landlord. Tenants could also pursue additional signage options to increase visibility and recognition of their business. These are just some of the items and considerations at stake when you go to negotiate.
There are many benefits tenants can push for during the course of renewal negotiations. Here's some of what they include.
Tenants can request a cap on controllable expenses. They can also request a cap on the costs associated with HVAC repair or replacement.
Tenants can also ask for a range of exterior improvements, including that the landlord paint the building, update signage, fund new landscaping, or designate or arrange for short-term parking.
Tenants can negotiate the cost of the security deposit as well as the conditions of its return.
Laws governing commercial leases vary by state—as do tenant rights. That's why it's important that you have experts in your corner to help you navigate the renewal process, and address the particular concerns unique to your situation.
At Leasecake, we offer to review your lease and provide consultation to help strengthen your position at the negotiating table. Whether that's identifying property conditions, vacancies, and market conditions, or helping clients establish consistent lease language across their portfolios, we're here to demystify the lease renewal process for you.
---