Leasecake Is a Leader in G2's Quarterly Reports for Fall 2022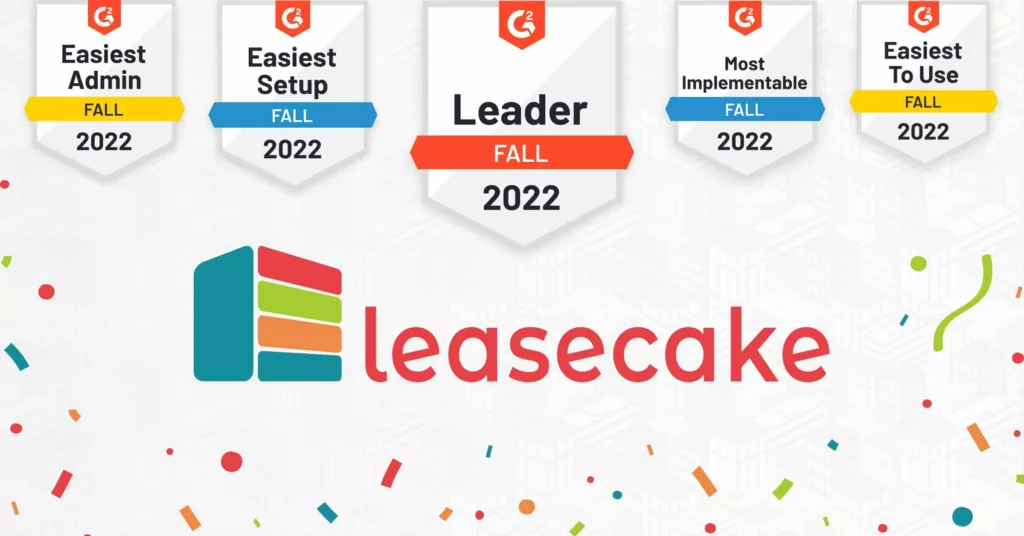 G2's Fall 2022 quarterly market report is out, and the results reflect a groundswell of enthusiasm in the market for Leasecake's enterprise B2B software innovations. We are now ranked as a Leader for Lease Administration software as measured by customer reviews on the popular software review platform.  We're excited to share that, among many categories, Leasecake is also ranked as:
• High Performer for Small Business
• High Performer for Real Estate Activities
• Easiest to Use in Lease Accounting
It's very hard to make things very easy. But we've evolved our software to solve the challenges of multi-location commercial tenants by listening to customers, asking questions, and delivering innovative solutions that transform business.
Everyone in business owns or leases a location. So, business owners go a long way toward minimizing risk by using a software platform that reduces friction in real estate transactions. Leasecake is the only solution that helps all sides of the transaction and all the professionals who support those activities.
To learn why Leasecake is a high-ranking lease administration solution on G2, we would be thrilled for you to schedule a free consultation today.
---