Unlocking Growth: Strategies for Scaling Multi-Unit Operations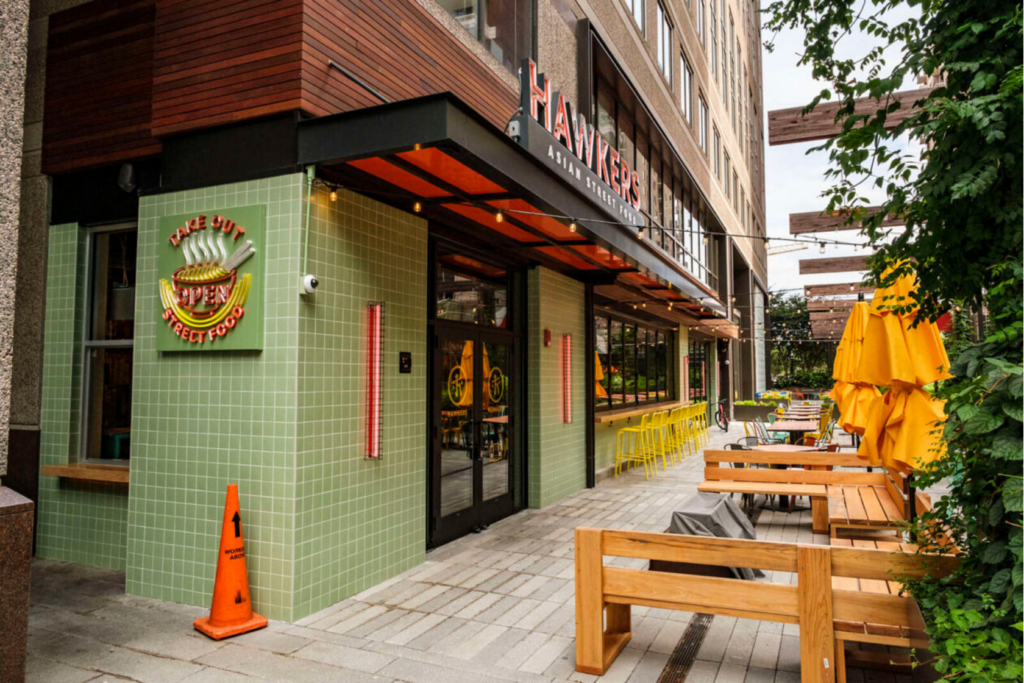 Are you a multi-unit restaurant operator looking to expand your brand's reach, increase profitability, and navigate the challenges of growth? Hear from Dom DeVuyst, Senior Director of Project Development at Hawkers Asian Street Food, a unique restaurant chain known for its delectable cuisine and moody atmosphere on how his team was able to do all this with a lean team.
In this on-demand webinar, Dom DeVuyst, Senior Director of Project Development, shares the secrets behind Hawkers Asian Street Food's continuous growth with a lean, agile team wearing multiple hats. With a primary focus on new locations, remodels, and real estate opportunities, he will provide invaluable insights into the key strategies and tactics that have allowed Hawkers to continue to grow and scale. 
The webinar covers:
Scaling with a Lean Team: Learn how Hawkers Asian Street Food manages to scale and manage new locations with a small, multifunctional team. Discover the benefits of lean operations and the tools that enable efficient expansion.
New Location Development: Gain a comprehensive understanding of the restaurant site selection process. Dom will delve into how Hawkers identifies, evaluates, and secures prime real estate for new locations.
Remodels and Revitalization: Explore the art of restaurant remodeling. Discover how Hawkers rejuvenates existing locations, keeping the brand fresh and engaging for both loyal customers and new ones.
Real Estate Opportunities: Dom will provide an in-depth analysis of recognizing and capitalizing on real estate opportunities for restaurant growth. Learn how to identify the hidden gems that can take your brand to the next level.
Q&A Session: Get answers to your burning questions directly from a seasoned industry expert. Engage in an interactive Q&A session and gather personalized advice tailored to your unique challenges and goals.
Who Should Listen:
Multi-unit restaurant operators looking to expand and grow efficiently.
Entrepreneurs in the restaurant industry seeking to understand location selection and development strategies.
Download the webinar now to discover the key strategies that have driven Hawkers Asian Street Food's success. Whether you're an industry veteran or just starting your journey, this event provides valuable insights that can help you chart a course to success in the world of multi-unit restaurant operations. Don't miss this opportunity to learn from the best and unlock your brand's full potential.
---