Managing Commercial Leases During the Lockdown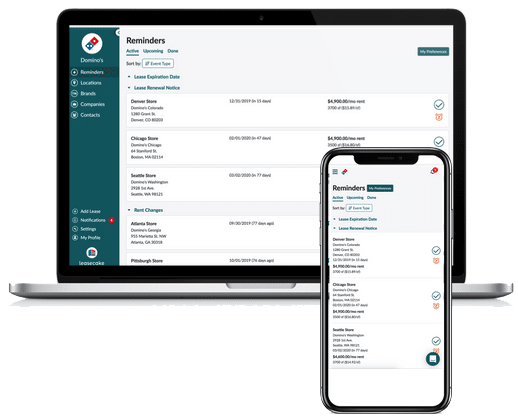 From the earliest days of our company back in 2017, we've always said Leasecake is better when shared. That philosophy is critical now as teams become more dispersed and employees look for ways to do impactful work.
What we've learned over the years is that Leasecake is most effective when it's shared with multiple team members. And you get even more traction when the ripple effect gains momentum.
Landlords invite their trusted brokers. Brokers introduce multi-unit tenants to the software. Multi-unit tenants use it as a CRM to keep track of all their suppliers.
And most importantly, the team in the office is always in sync with folks in the field.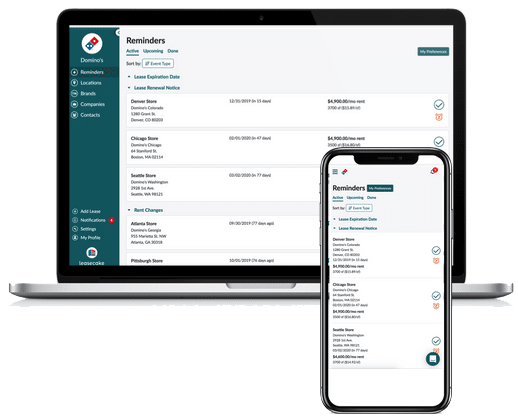 We designed Leasecake to help a distributed workforce with collaboration and communication. That core strength is why we're well-positioned to help businesses looking for ways to survive and thrive during the COVID-19 health emergency.
We've been hearing from tenants, brokers, and landlords that it's more important than ever for them to have a comprehensive, accessible portfolio management system. They need easy access to lease documents, a high level of organization, and the ability to share documents and reminders with team members who work remotely.
That's what we do.
We're determined to support the industry's commercial real estate lease management needs throughout this crisis. Regardless of your current challenges, we have a program that can help you survive the downturn and come out stronger on the other side.
If you want to learn more about our options, then you can go right to the top and chat with our CEO and co-founder, Taj Adhav. You're welcome to pick a time on his calendar and let him point you in the right direction.
For now, please stay safe, follow appropriate precautions, and stay healthy.
---