Can Artificial Intelligence Support Lease Management?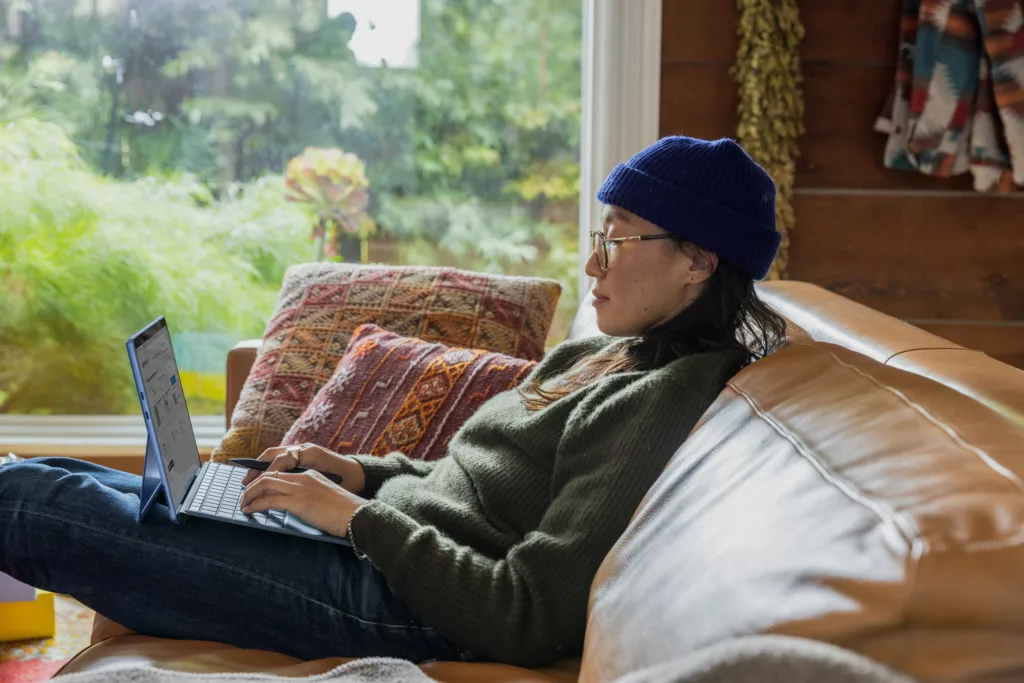 In the dynamic world of real estate, time is an invaluable resource, and every decision holds significant weight. But navigating lease agreements can be an arduous and overwhelming task. The fine print, complex jargon, and legal intricacies can leave franchise owners and operators scratching their heads. Whether you're navigating intricate lease agreements or strategizing for your property portfolio, having the right tools at your disposal can make all the difference.
Enter Artificial Intelligence for Lease Management. The right Lease Management software, supported by AI, can help you decode lease agreements, empower team members across all departments to understand the fine print in your documents, and reduce the time it takes to search and find answers in lease agreements.
5 Ways AI Can Support Your Lease Management
Time-Savings & Efficiency
We all know time is money. It's one of our most precious assets. The traditional process of poring over lengthy lease agreements is not only tedious but also incredibly time-consuming. With the support of AI, you can reduce the hours of manual labor previously spent combing through your leases. Within seconds, AI algorithms can analyze and extract crucial information, providing you with concise and easy-to-understand summaries of your rights and responsibilities. This newfound efficiency empowers you to focus on strategic decisions and other essential tasks, saving both time and effort.
Clarity & Understanding
Lease agreements are often filled with legalese that can leave those without a professional legal background confused. Misunderstanding even a single clause can lead to costly mistakes and legal disputes down the road. AI can ingest complex legal jargon and provide clear, easy to understand summaries of the information, so you can make better, informed decisions. Understanding the rights, obligations, and limitations in your lease will empower you to negotiate better terms and protect your interests.
Learn how Leasecake is helping solve this challenge today through AI.
24/7 Support When You Need It
Have you ever had a basic query about your lease but were overwhelmed by the daunting task of hunting down and deciphering answers? Now, imagine facing such a question during off-hours – say, when a crucial HVAC unit malfunctions during a bustling restaurant dinner rush. Determining whether it falls under your tenant or landlord responsibilities becomes imperative for prompt repairs and maintaining a comfortable environment for your patrons. Imagine having a knowledgeable real estate expert by your side, ready to assist you at any moment. AI Chatbots can serve as your personal real estate assistant, available 24/7. Whether you need clarification on a clause, to understand your rights as a tenant or landlord, or simply have general questions, the chatbot is just a click away.
Simplify Collaboration
Lease agreements bring together various parties, including landlords, tenants, and legal experts. Artificial Intelligence promotes smooth collaboration by fostering a mutual grasp of lease terms. This shared clarity minimizes misunderstandings, simplifies negotiations, and nurtures stronger stakeholder relationships. It's important to note that AI does not replace legal advice or legal jobs; it complements them.
Embrace Innovation and Stay Ahead
In today's tech-driven era, staying ahead of the curve is crucial for success. Embracing AI-powered lease management is not only a testament to your commitment to innovation but also a strategic advantage. Adopting cutting-edge technology can set you apart from competitors, giving you the edge you need to thrive in the ever-evolving real estate landscape.
Download the Guide: Using AI to Support Lease Management

Looking for more information on how AI can support your lease management? Download the guide to read more.
Conclusion

The power of AI-supported Lease Management is undeniable and this is only the tip of the iceberg of what AI can do. Say goodbye to the days of sifting through mountains of lease documents and welcome a new era of efficiency and clarity. By leveraging this innovative technology, you can streamline your lease management, make better-informed decisions, and free up valuable time to focus on what matters most.

Leasecake is a leading real estate technology company focused on delivering innovative solutions to streamline and enhance lease management for Restaurant and Retail owners and operators. Committed to simplifying complex processes, Leasecake aims to empower individuals and businesses alike, enabling them to simplify their Lease Management and free up their time so they can focus on growing their business. Learn more about Leasecake's advancements in AI for Lease Management here.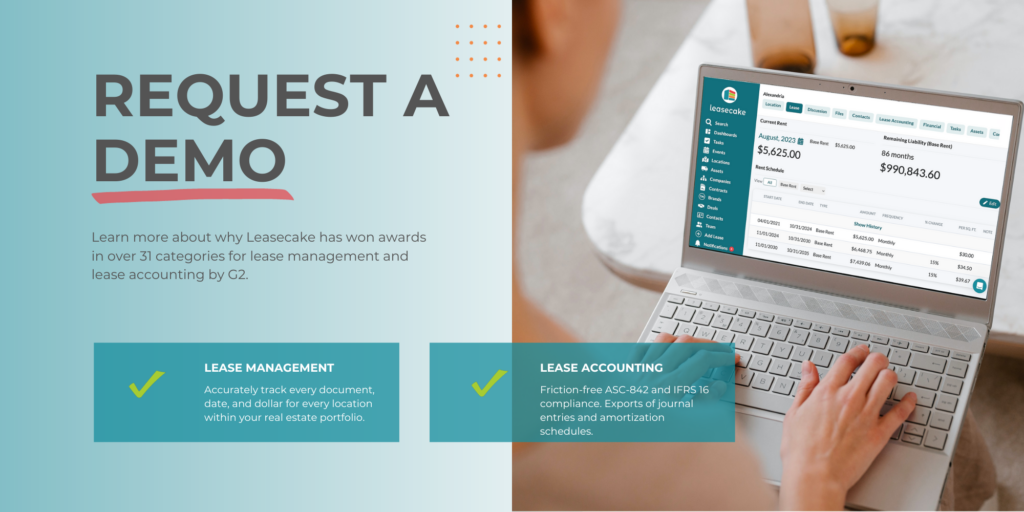 ---